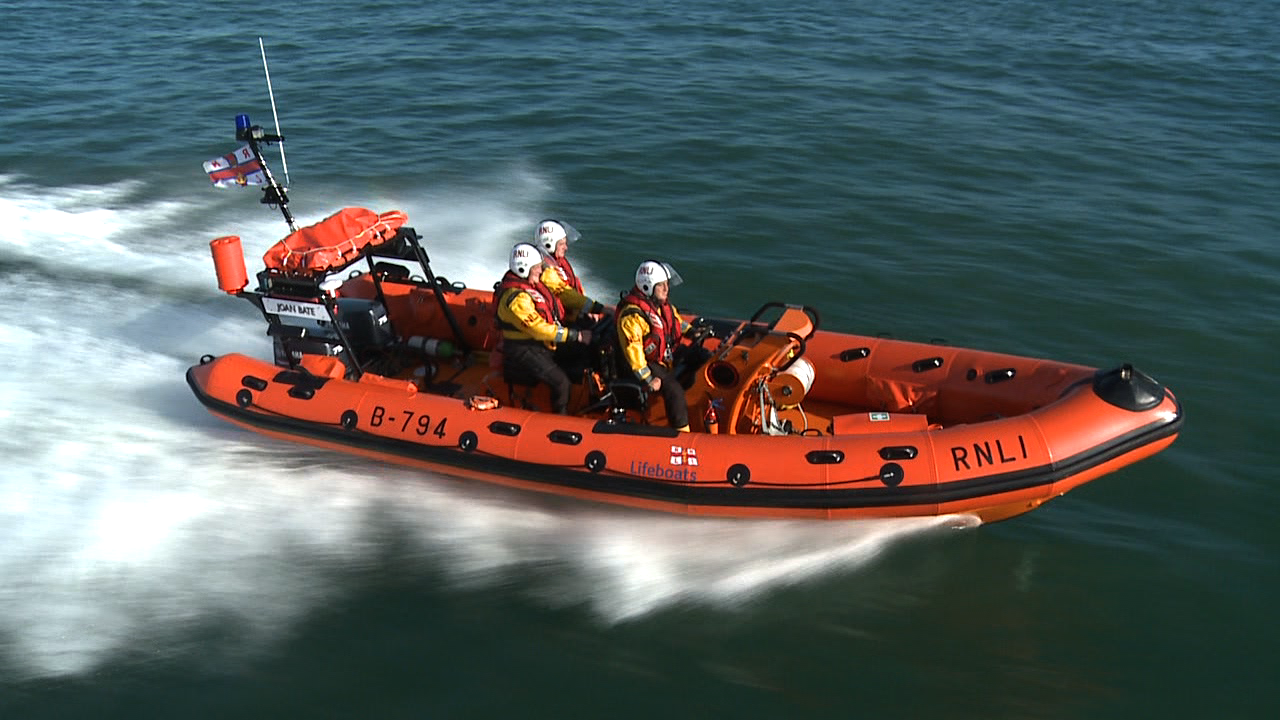 Dart RNLI's trial B class Atlantic 75 lifeboat has gone on service as an operational lifeboat following weeks of intense training by the station's committed volunteer crew.
The lifeboat Joan Bate went on service at 9am this morning (Friday 26 October) as an official lifesaving asset with HM Coastguard. She will work alongside Dart RNLI's permanent D class lifeboat for the duration of the two year trial.
 The final training assessment took place last night which means all sea-going volunteers are now fully trained and competent in using the Atlantic 75's equipment and technology.
 Volunteer Lifeboat Operations Manager Mark Strudwick said: 'This is a momentous day and one we have been looking forward to for many months. The Atlantic 75 is a very capable vessel and we are all anticipating putting her to good use on the River Dart during this two year trial. I'd like to thank the entire crew and their families for their support during the last few weeks of training – their dedication and enthusiasm has been inspiring.'
The B class Atlantic 75 class lifeboat is the fastest in the RNLI's fleet, with a top speed of 32 knots. It's designed as a very capable fast response craft able to operate in more challenging sea conditions and has a greater night capability than the smaller D class. Previously Joan Bate was on service at Salcombe RNLI until January 2018, where she launched 282 times and saved 11 lives during her 14 year service.
Simon Crayfourd, Area Lifesaving Manager, adds: 'I'm delighted that the trial has now begun and applaud the commitment and dedication of the volunteers at Dart RNLI who have put in a huge amount of time to ensure they were all trained and skilled in operating the new vessel. This was no small task and the crew have been training day and night over the last few weeks so we're able to be in this position today. We look forward to seeing how this asset will benefit not just the volunteer lifeboat crew but the entire water community who enjoy the River Dart and the surrounding areas.'
 A review was carried out in 2017 and indicated a potential need for a B class lifeboat stationed at Dartmouth based on the number and type of incidents that the station has responded to over the last five years. The review considered the number and types of rescues carried out by each lifeboat, changing trends and water use within the area, search and rescue demands, costs, as well as future needs. As part of this review, both Dart and neighbouring Torbay and Salcombe lifeboat stations were involved in feeding into the review to help build an all-round picture for consideration.